Welcome to treasured VBS— the summer event that will help our children discover God's greatest treasure isn't diamonds, gems or gold-it's them. From July 22nd to 24th you can expect a week full of faith discoveries, memorable music, and epic adventures that will help kids encounter God's amazing love for them!

Click the link to register or volunteer!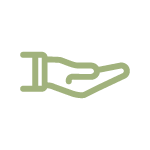 We are located on the first floor behind the cafe and down the ramp during both services at 9:15am and 11:15am. Please make sure to sign-in and sign-out your children.
Children are fearfully and wonderfully made by God (Psalm 139:14). We celebrate His wonderful works through serving toddlers. Our mission at TapTots ministry is to lay a solid foundation of faith in Christ through teaching and sharing God's love.
Because children are so precious and fragile, we prioritize safety at TapTots. We value creating a space where kids feel emotionally, spiritually, and physically safe. Our volunteers go through a background check, an interview screening with the TapTots core leaders and quarterly safety training so that each child is safe and well cared for.
Our classroom environment and toddler friendly activities are created to meet the needs and interests of the specific age and developmental stage each child is in. Our TapTots are given the opportunity to build relationships with peers and volunteers to deepen their relationship with Jesus. Our children are placed with consistent leaders and other kids their age where they can build friendships and grow.



Would you like to know more about TapTots? Fill out the form below to get started.